Medical Equipment Asset Disposition (MEAD)
The Need for Medical Equipment Asset Disposition (MEAD)
New developments pose a constant challenge for healthcare providers, such as the strategy for disposing of medical equipment that is at the end of its life cycle.
Evolving and progressing technologies in healthcare have enabled providers to care for patients at an optimal level. The emergence of new technologies also means that current products and equipment will soon be obsolete. These new developments pose a constant challenge for healthcare providers. One such challenge is medical equipment asset disposition (MEAD) to safely and securely dispose of medical equipment at the end of its life cycle. The logistics process for disposal can be complex depending on the type of information and data stored within the devices along with the type of device. Healthcare providers are tasked with developing new strategies to replace existing products and disposing of old products, all while caring for their patients. New medical product implementations and configurations require many resources and immediate usage. While providers are devising processes for new products, it can be difficult to manage the process of properly disposing of old medical equipment and data.
Why Proper Medical Equipment Asset Disposition is Important
Disposal of obsolete equipment is a tedious process that consists of strict compliance standards due to the significant amount of proprietary data stored inside many components of the devices. The amount of data recorded onto the equipment ranges from test results to health histories, creating a high risk of data leakage. Some equipment may also be contaminated or considered a biohazard because of coming in contact with human tissues or fluids. This means that medical equipment cannot simply be put into a dumpster. During the life cycle of healthcare equipment, the practice of Health Information Management (HIM) provides the protection of live data within the device or system. Once these devices have become outdated or obsolete, the end-of-life cycle process results in asset destruction. These complex devices hold onto data, allowing the systems to be compromised, leaking protected health information (PHI). Proper destruction of these devices is mandatory to protect the integrity of the patients and the healthcare providers.
Data Security is Complicated
Patient health data management is risky and also complicated. Every computer, storage system, tablet, smart phone, and larger imaging equipment can pose a data security risk or environmental hazard. Data integrity is a persistent issue in the healthcare field, posing threats to both the providers and patients. Data leakages can be costly, resulting in scams and data theft. Georgia Computer Inc. offers IT Asset Disposition (ITAD) solutions that protect our clients and their patients by destroying equipment and stored data properly, safely, and efficiently. We protect our clients through strict data security processes and compliance, while abiding by all environmental regulations.
GCI Minimizes Risk and Costs of IT Asset Disposal
Georgia Computer Inc. serves as a partner in the disposal of medical equipment and data. As a certified data destruction service, we manage the entire process from start to finish, allowing our clients to do what they do best – take care of patients. We remove the risk and stress for our clients by properly handling decontamination and disposal of all equipment and devices. As a single source provider, we manage the Medical Equipment Asset Disposition (MEAD) process according to customized needs and compliance requirements.
GCI will never send medical equipment or devices to landfills without proper care and disposal. We implement a secure destruction process to ensure that all data, records, health information, and other proprietary data is permanently deleted. This process for disposal ensures client security according to EPA standards and policies.
We provide on-site data destruction, to provide our client peace of mind in the disposal process. The medical equipment is completely destroyed before leaving the premises. We also provide offsite destruction within a secured location if on-site destruction is not an option. Once the destruction process is complete, GCI will provide a certificate and a detailed audit report to account for all devices and equipment for accurate records. Our ultimate goal is to provide our clients with a disposition process that protects healthcare providers and patients by securely destroying confidential health information and data.
As a trusted and certified service, GCI takes a complicated process off the shoulders of clients to manage the MEAD process and data destruction in a secure and cost-effective manner.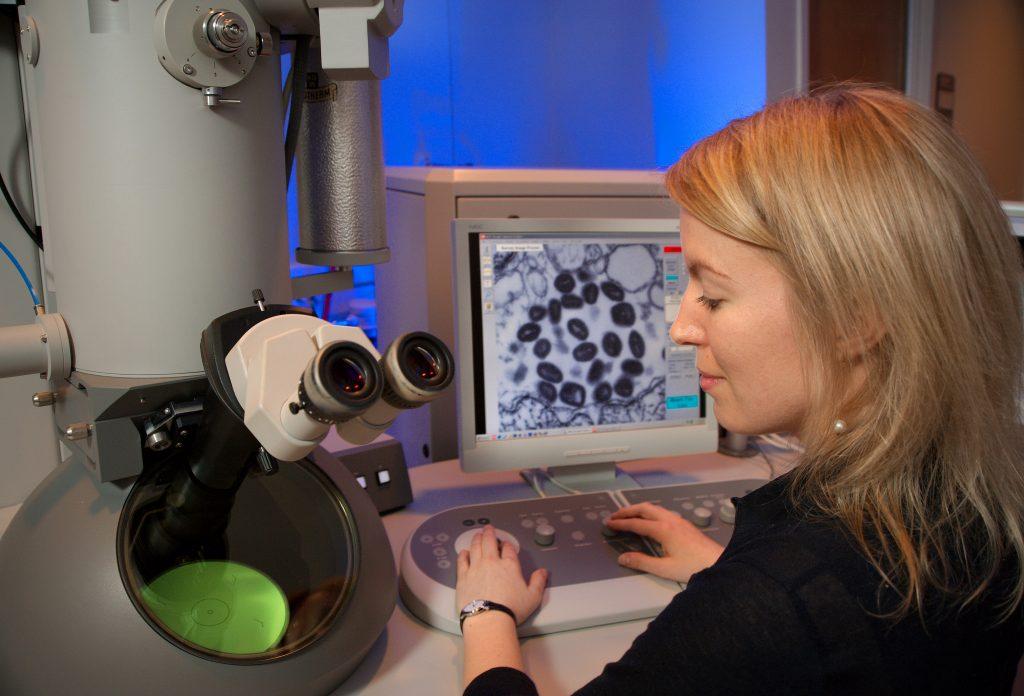 Ready to get started? Contact the dedicated team at Georgia Computer Inc. today.